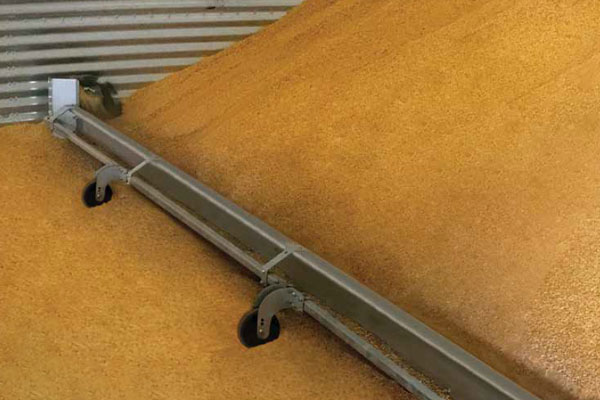 The unloading sweep is permanently installed in the bin for easy operation. There is no heavy sweep and motor to carry in and out. The Sweepway® saves time, labor and provides more safety by advancing into the grain and removing it without needing to enter the bin. All controls are located outside of the bin and components are factory assembled making for fast installation.
Standard & Commercial Auger Unloading uses housing & flight as an economical approach to storage unloading that has a proven history for reliability. These unloaders can be purchased as a whole unit that includes the unloading tube and flight and the center well, intermediate wells, and control pipe kits. Lastly, select your choice of power head to complete your unload system. Our systems can be ordered as components, allowing you to completely customize your solution to suit your needs.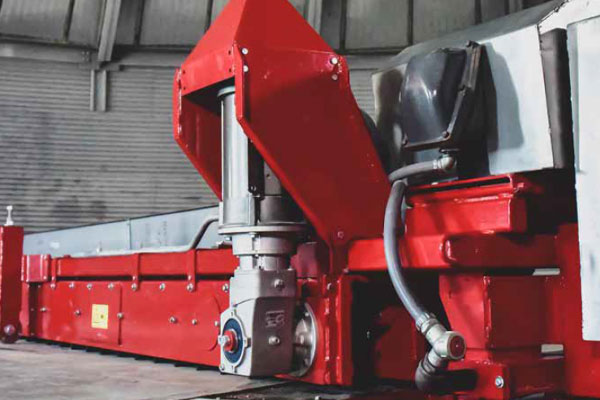 Standard & Heavy-Duty Power Sweep provide the convenience of powering both the unloading flight and the sweep with one motor on the outside of the grain bin. The sweep can remain inside the bin during the grain bin filling process, allowing it to be in position for use at a moment's notice. We have an excellent choice of power head options to fit your application that will complete your unloading system.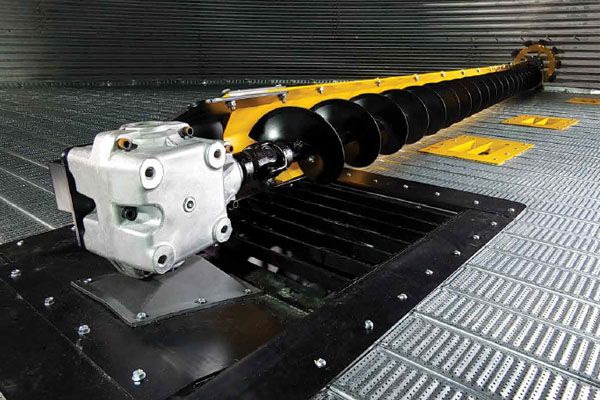 Reliable Bin Sweep Choices
For handling the unloading chores in a grain storage bin, brock offers several reliable on-farm and commercial use bin sweep choices. Brock's sweeps are dependable, designed to be fully submersed in grain until the sweep is needed, and they offer options for zero-bin-entry use.
The Honeyville Bin Unloading Drag Conveyor is a product developed as an alternative to the tube type screw conveyors that have been a standard for unloading bins for many years.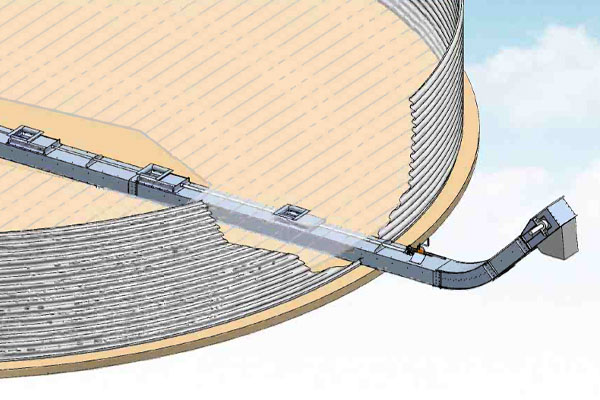 Learn more about our grain bin unloading products.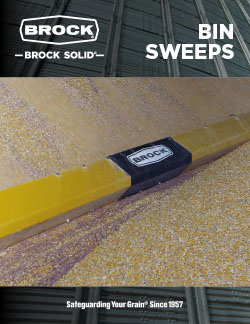 Brock Bin Sweeps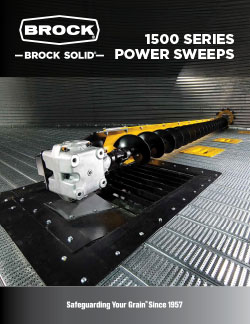 Brock 1500 Series Power Sweeps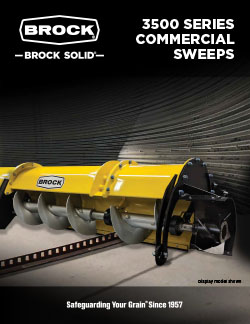 Brock 3500 Series Commercial Sweeps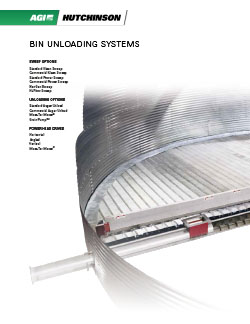 AGI Hutchinson Bin Unloading Systems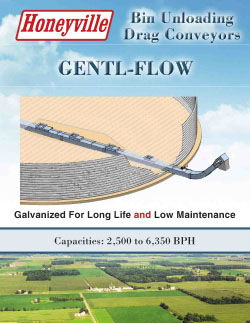 Honeyville Gentl-Flow Bin Unloading Drag Conveyors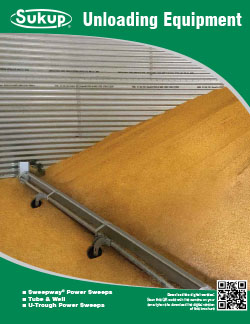 Sukup Unloading Equipment
Order Your Bin Unloading Products Today