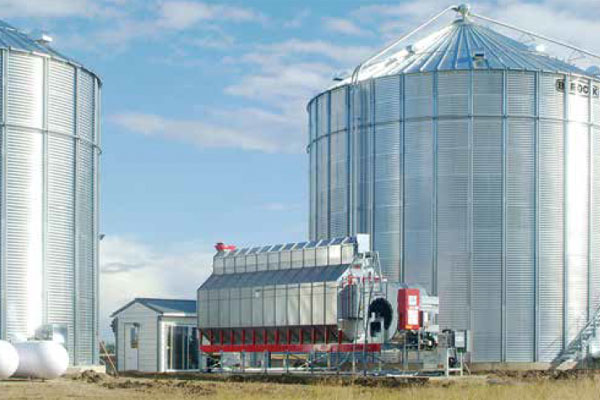 Superb Energy Miser® SQ Dryer
Offering Versatile, Fuel Efficient On-Farm Drying
When the cost of fuel is high, the SUPERB ENERGY MISER® SQ Series line of grain dryers makes even better dollars and sense as an investment for:
Cutting-edge drying technology
Versatility for drying management
Total dryer management with the IntuiDry Controller
Meyer Energy Miser® Tower Dryer
Proven Fuel-Saving Technology for Grain Drying Chores
For continuous flow grain drying, Brock's MEYER ENERGY MISER® Tower Grain Dryer provides proven fuel-efficient technology you can count on for drying duties. Brock's line of tower dryers also provides the advantage of being able to use height as an option for adding drying capacity without increasing the dryer's ground footprint in a facility.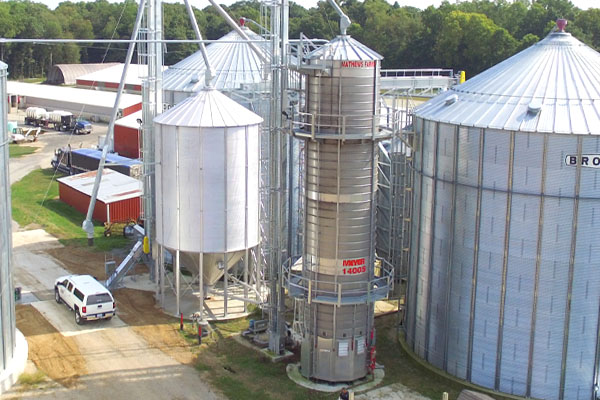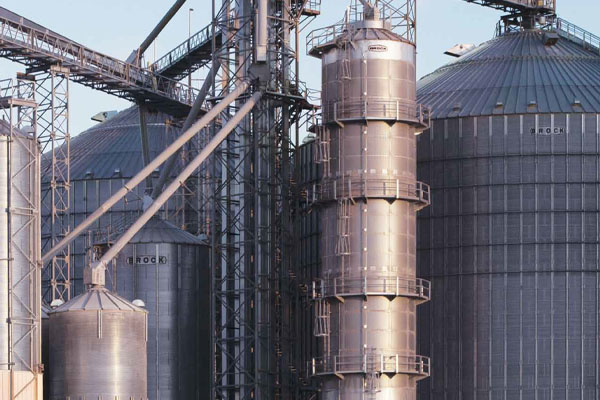 Brock® Commercial Tower Grain Dryer
Brock Grain System has unveiled a continuous-flow Commercial Tower Grain Dryer with capacities ranging from 3,000 to 7,000 bushels (75 to 175 metric tons) per hours. This dryer incorporates some of the best qualities of Brock's MEYER ENERGY MISER® TOWER GRAIN DRYERS while also adding some new features.
Mixed Flow Drying Process
Maintains the highest grain quality
Allows for easy air & grain mixing throughout the drying process
Consistent kernel to kernel moisture across the grain column
Long retention time allows the grain to dry slowly, resulting in significantly higher test weights and higher quality product.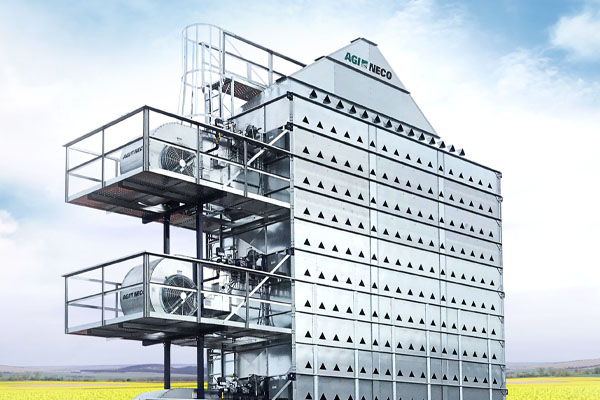 Mixed Flow Quality – Mixed flow operations provide even heating and cooling to preserve grain quality
Screenless – No screens to clean, clog or change!
Quiet & Efficient – Forward curved blower for substantially less noise and improved air flow
Effective for all grains – Innovative design is ideal for all crops, including rape seed, barley, wheat, rice, and sunflower
Safety you can count on – Flame safety relay and ignition accuracy
Flexible operations – Multiple burners and blowers offer flexible drying options
Modular designs – Easy to install with the capability to be expanded and customized to suit your needs as your business grows
Commander PLC Control – Touch screen PLC with dual moisture sensing, tracking, and graphing capabilities and alarm and troubleshooting assistance pages
COMMANDNet – Optional remote dryer management provides web connectivity for total control of your dryer wherever you are for total peace of mind
Learn more about our grain dryer products.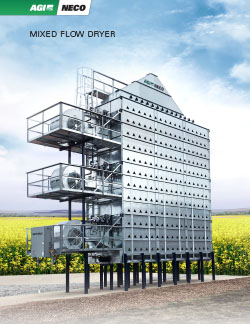 AGI Neco Mixed Flow Dryer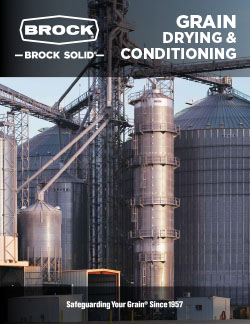 Brock Grain Drying & Conditioning
Order Your Grain Dryers Today