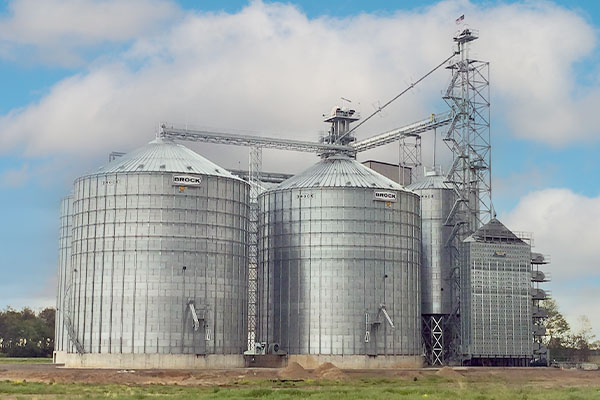 Brock has a world-wide reputation as the leader you can trust to provide reliable on-farm storage that allows growers to preserve & market their grain when they are ready. BROCK SOLID® is our guarantee of trusted reliability you can count on day in and day out. It's unmistakable quality, built to last year after year. And it's the same guarantee we founded the company on back in 1957.
If you are considering long-term, high-quality grain storage, get the differences only Brock provides.
BROCK SOLID® offers you the quality you've come to expect and the trusted integrity you deserve.
BROCK® Hopper Bins offer reliable storage with a variety of uses.
If your needs include wet holding bins, seed storage bins, overhead gravity-flow bins, blending bins, or a bin for tempering your grain after drying, Brock's Hopper Bins are the bins of choice for today's grower.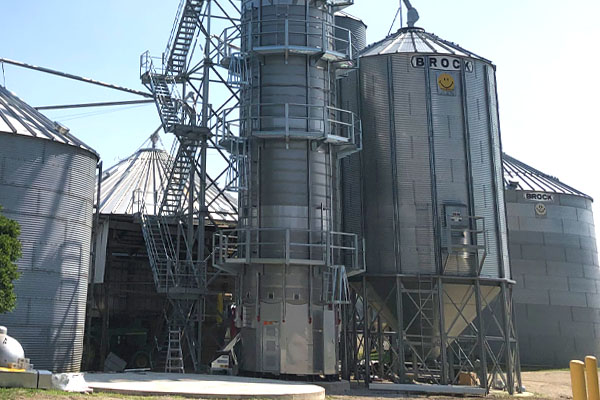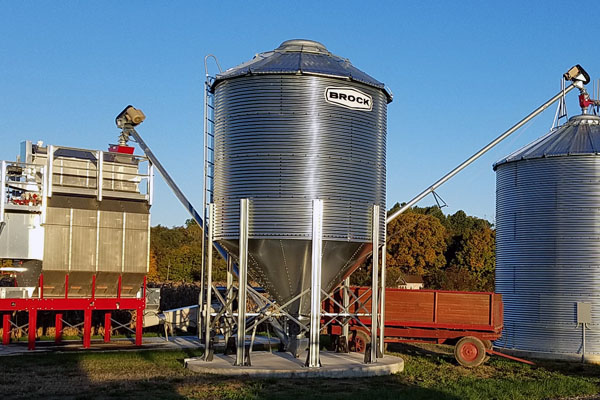 Exclusive Features for Brock's ALL-OUT® Feed Bin Performance
Brock® Feed Bins offer a number of product design differences that offer users a benefit that is more than just convenience. Many of these innovative features were invented by Brock and are not found on competing bins.
Learn more about our bin storage products.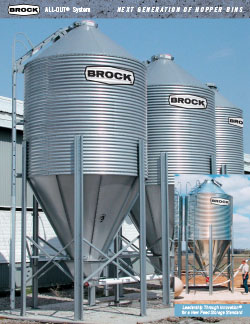 Brock Hopper Bins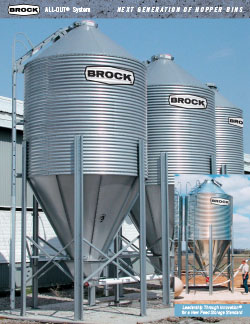 Brock Hopper Bins (Metric)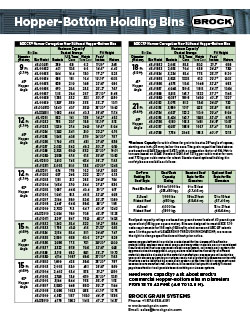 Brock Hopper-Bottom Holding Bins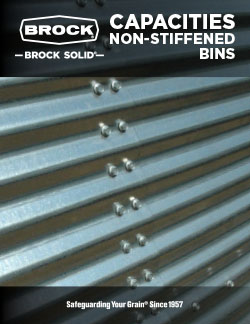 Brock Non-Stiffened Storage Capacities Fact Sheet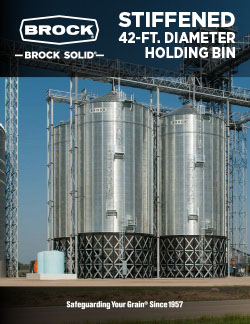 Brock 42ft Commercial Holding Bin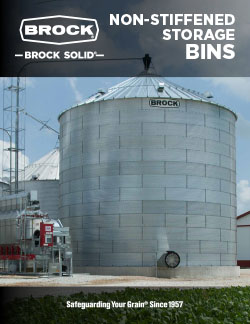 Brock Non-Stiffened Storage Systems Brochure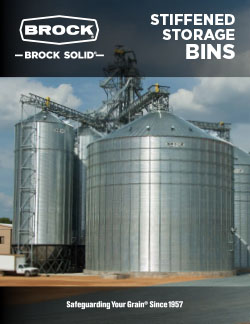 Brock Stiffened Storage Systems Brochure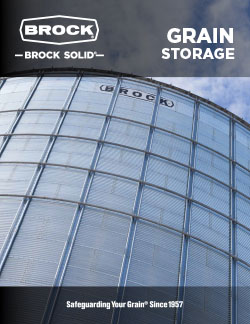 Brock Grain Storage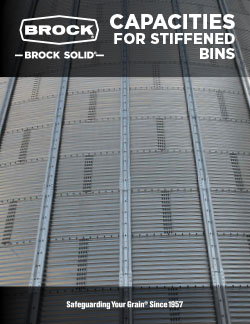 Brock Stiffened Storage Capacities Fact Sheet
Order Your Bin Storage System Today